WEBSITE DESIGN PROJECT
Coulee Region Cremation Group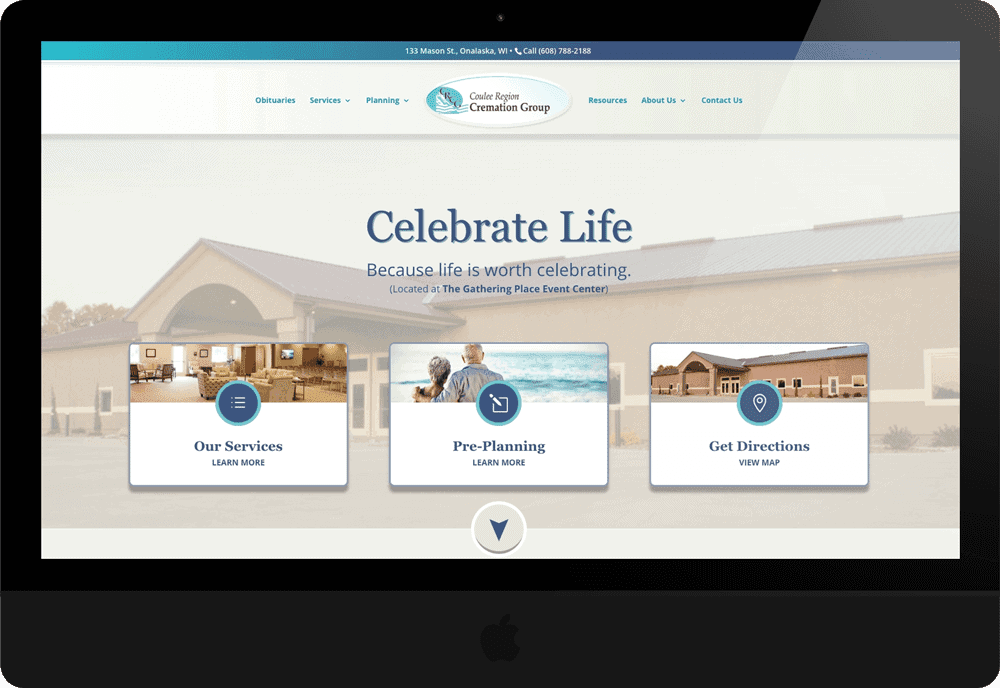 SERVICES PROVIDED
Website design
Graphic design
Secure website hosting
Email services
Online review system (boost Google reviews)
Website maintenance, security & support
Value proposition marketing research
Website performance tuning
Search engine optimization (SEO)
This website is self-managed by Coulee Region Cremation Group.
"I was extremely worried about having to rebuild our company website, that's probably why I waited so long to do it. Honestly, you made the whole process very easy. It was nice to know what you needed from me each step of the way so I could work on it a little at a time, instead of it all at once." 
Getting started is quick and easy.

No pressure.
We'll Review Your Submission
Get a response within 24 hours