WEBSITE DESIGN PROJECT
Colgan Air Services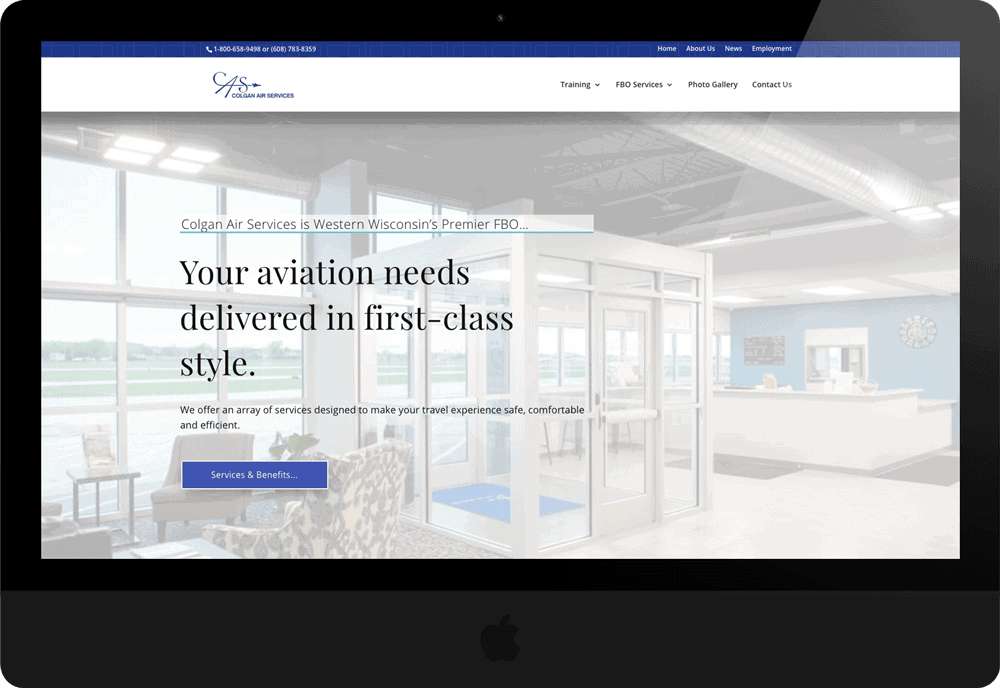 SERVICES PROVIDED
Website design
Secure website hosting
Email services
Website maintenance, security & support
Value marketing
Performance tuning
Search engine optimization (SEO)
This website is self-managed by Colgan Air Services.
"Scott was thorough, passionate and dedicated to assuring our vision and mission was clearly articulated through our website. At times, I thought the questionnaire was daunting but at the end, I appreciated how detailed the questions were for the website. It made me think differently about how we market our company and communicate our services to our current and prospective customers."
Getting started is quick and easy.

No pressure.
We'll Review Your Submission
Get a response within 24 hours