If you are not using Google Places, you are leaving money on the table…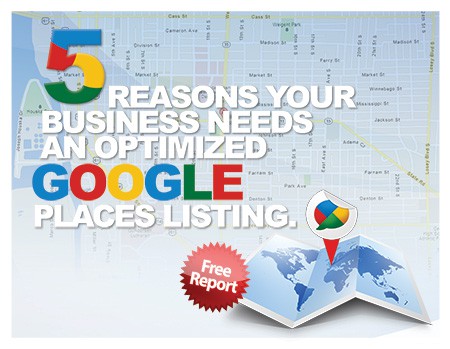 Does your business have a Google Places listing?  If you answered "no," then you need to get on the task of setting up your Google Places listing, and right now.  There are a number of very compelling reasons to include Google Places as an integral part of your business marketing plan.  If you need some convincing, then you should look over this list of reasons for why having your business on Google Places is so important:
The Yellow Pages is obsolete.  Studies show that 97 percent of all consumers use the Internet to search for and choose local businesses.  Most of those people haven't touched a Yellow Pages book for years.  Look at it this way: if 97 percent of your potential customers are searching the web for businesses just like yours and you are not there, you are missing out – plain and simple.
Your Places listing will work for you, even when you are sleeping.  The Internet never sleeps, and your page is always accessible to potential customers, even long after you shut-down your shop.  You can even link your Google Places page to your website, so that customers can make transactions while you catch your Z's.
Branding.  Google Places is especially effective when it comes to your business branding (which, in today's market, is essential to your business' success).  By uploading photos and videos, and customizing your content to speak for your unique niche, you can go a long way in strengthening your brand.
Reaching your target market.  You can create content for your Google Places listing that speaks specifically to your target market, and then count on the Google search engine to deliver targeted traffic straight to your virtual-reality door.  There are very few types of advertising that enable you to reach exactly who you want to by means that are within your control, and Google Places is one of them.
Google Places is free advertising.  Regardless of how successful your business is, you have a business budget . . . and you simply cannot argue that many of your business choices come down to the bottom line.  Unless you have a limitless marketing budget (and who does?!), you need all the free help you can get.  It just doesn't make any sense not to take advantage of such a powerful marketing tool when it won't cost you a single cent to get involved.
Get started setting up your own Google Places page. You will need a free Google or Gmail account to complete this process.
I want this. Can you help me?